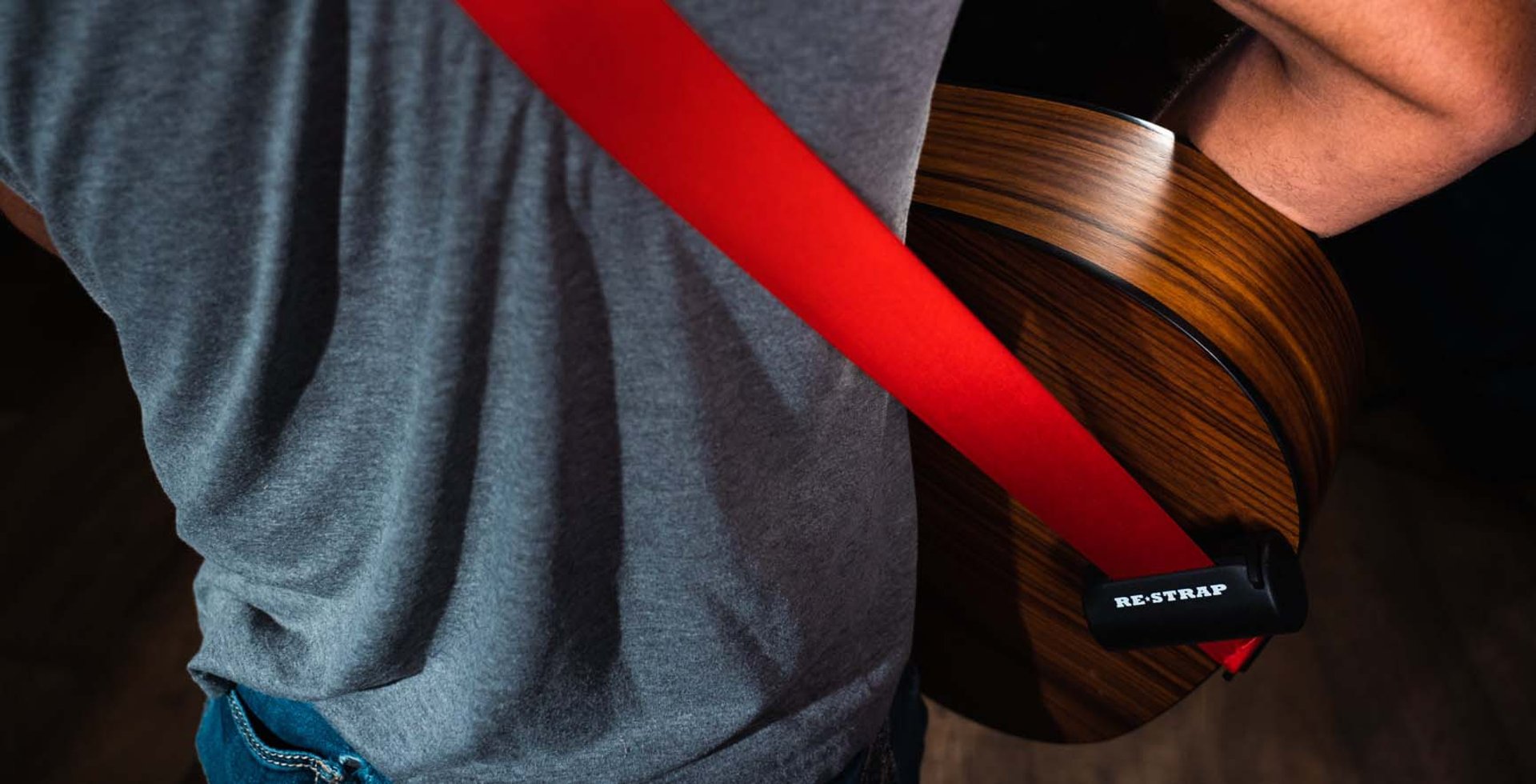 Sign up to receive product updates, release announcements, and other perks and learn more about the best guitar strap out there.
ReStrap makes it easier for you to transport by fitting right in your pocket and retracting flush against the back of your guitar, preventing hanging or loose straps.
ReStrap has a unique, patented adjustable feature that allows you to retract the strap with the push of a button using the weight of the guitar. This does away with the time-consuming adjustments of a traditional strap.
ReStrap has patented strap locks built on to prevent slip offs. No more damaged guitars! It's simply the best guitar strap available.